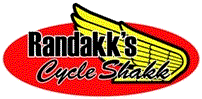 ---
Updated Tech Tip: Honda GL1000 Carb Kits Compared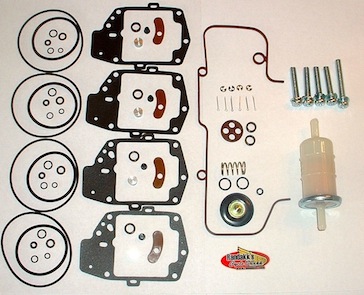 I wrote this Tech Tip back in November, 2002 just before I began offering my own proprietary carb overhaul kits.
But, the information I wrote had gotten pretty stale.
Thankfully, a new and objective analysis of available Honda GL1000 carb kits has just been done by Ron Carmichael.
I didn't seek the creation of this new material, but I think it is comprehensive and objective. The range of merchandise (and design philosophies) available in the marketplace is pretty amazing.
---
Dennis Parrish Completes Outstanding Race Season
Vintage road racer Dennis Parrish just finished an outstanding vintage road racing season.
2011 Season Summary:
41 Sprint Races
31 Podiums
15 Wins
Dennis and Randakk plan an aggressive campaign for 2012. Stay tuned.
Follow the link below for details on the 2011 season.
---
"We few, we happy few, we band of brothers"
That quote above is from the famous St. Crispin's Day speech in Shakespeare's best historical play: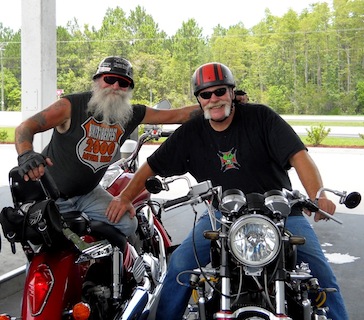 Henry V. You owe it to yourself to see at least one production of that masterpiece in your lifetime.
And....you really do meet the nicest people on a Honda. Pictured on the right is my pal Winston and "Famous Honda Jay" on a recent outing. Winston is the one on the right riding the custom GL1000.
There are many resources that list local , regional and national ride events. Below is a link to one such resource on the NGW website.
Make plans now to get out and meet some great people who enjoy the same hobby as you.
---
Plan a Grand Adventure (on a Bike) with Ayres Adventures
Need a bigger thrill? Consider this...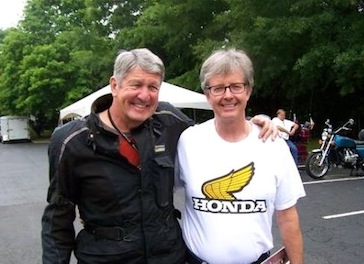 That's Ron Ayres - my friend, former boss (really) and mentor on the left with yours truly.
Ron is well-known to motorcyclists worldwide for his Iron Butt exploits and
excellent books on long distance riding.
Ron is also the owner of Ayres Adventures which is the world's leading provider of premium motorcycle tours to exotic locations.
Ron's company specializes in motorcycle tours to Africa, Europe, South America, New Zealand and North America...including Canada and Alaska.
My advice: move heaven and earth and plan the trip of a lifetime with Ron's excellent organization.
---
10th Anniversary Contest Winner - John Glidewell
I am pleased to announce the winner of our 10th Anniversary giveaway: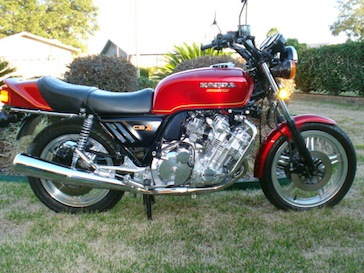 John Glidewell of Shalimar, Florida. Congrats to John!
John owns a number of beautiful vintage Hondas including the '79 CBX pictured on the right.
John has already claimed his prize:
$250 in free Randakk merchandise.
John selected a variety of items we offer for the amazing CBX...one of my all-time favorite bikes.
Follow the link below for our CBX offerings.
---
Thank you for being a loyal supporter of Randakk's Cycle Shakk.
P.S. Please don''t use the address below for orders or important correspondence.
Randall Washington aka "Randakk"